Spirit360 at SpiriTrust Lutheran empowers positive, active aging. Its mission is to inspire meaningful purpose in the lives of residents by empowering them with continued growth opportunities for wellness in body, mind and spirit.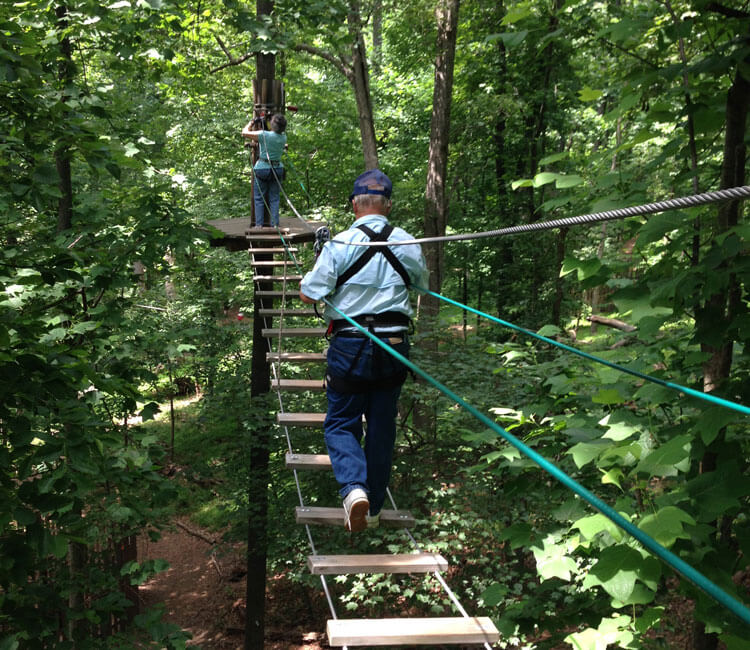 Seven Dimensions of Wellness
Within each of the
six SpiriTrust Lutheran® Life Plan Communities
, Spirit360
®
fully integrates the seven dimensions of wellness:
Emotional. Understanding ourselves, acknowledging and sharing feelings in a productive manner, approaching life with a positive enthusiastic outlook, and coping with the challenges life can bring.
Intellectual. Opening our minds to new ideas/experiences and engaging in creative pursuits and lifelong learning to sharpen the brain.
Physical. Caring for our bodies with positive choices to maintain and improve health, strength, flexibility and functional ability.
Vocational. Making a positive impact contributing to society and gaining personal satisfaction while maintaining balance in our lives.
Social. Relating, connecting and interacting with people of all ages, and establishing and maintaining positive relationships.
Spiritual. Living with peace and harmony to realize a common purpose in our lives.
Environmental. Recognizing our own personal responsibility for the quality of air, the water and the land that surrounds us, and making a positive impact on the quality of our surroundings.
Empowering Lives Through Purposeful Living
Through Spirit360, there are inspiring things for residents to do, learn and share. A variety of programs, custom designed by each SpiriTrust Lutheran community and offered throughout each week and month, integrate the various dimensions of wellness.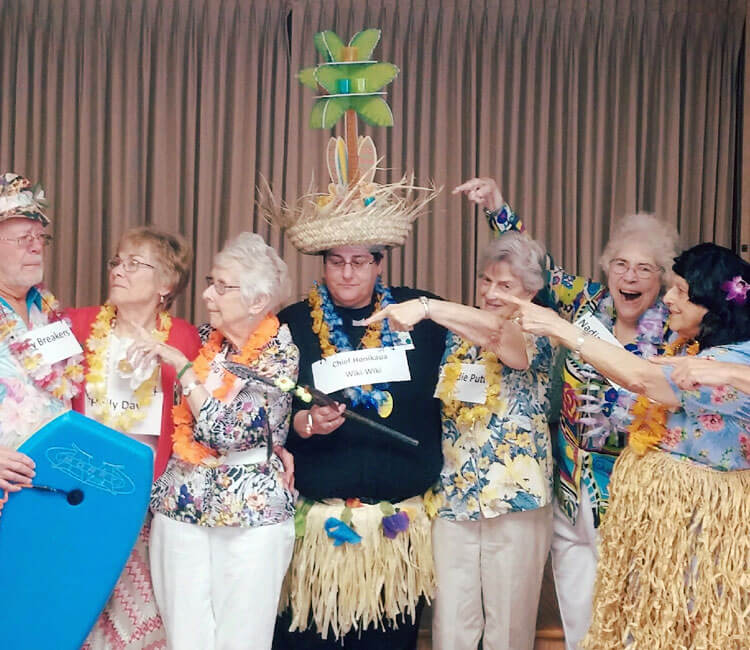 Inspiring Things to Do,
Learn and Share
Inspirations, the quarterly programming catalogue for the six SpiriTrust Lutheran® Life Plan Communities, lists inspiring things to do, learn and share on campus. We are honored that this publication was honored as a 2023 winner of the National Mature Media Awards. 
Please click on the community of your choice to peruse the unique program offerings available to residents on each campus, as well as to read that campus' current issue of Inspirations.
Residents have enjoyed a variety of programs that included: 
Wellness

Fitness Classes

Yoga, Tai Chi, Fit Medley, Balance, Circuit Strength

Programs

Body, Minds & You Talks

Nutrition

Tasty Tips & Health Habits Lecture & Tasting

Spirit

Support Groups

Our Neighbors Faith, Thriving Circle

Study Groups & Services

Catholic Mass, Chat with the Chaplain, Worship Service

Mind

Educational

Lifelong Learning

Technology

Tech Talks

Creative Arts

Quilting Together, Recorder Class

Social

Trips

Farm Show, Gettysburg Outlets, State Capital

Recreational

Bingo, Mexican Train Dominos, Mix and Pick

Dining

Wine and cheese socials, holiday meals

Theatre & Movies

Lights, Camera, Action series; local theatre productions

Community

CommUNITY Spirit

AARP Driving, Committees & Groups, Senior Acts Group, Village Voices, Seasons of Service projects,
Personal Care & Skilled Care
Residents have enjoyed a variety of programs that included: 
| | |
| --- | --- |
| Emotional | Support groups, music therapy, pet therapy, Zen Your Mind, music and massage |
| Intellectual | Technology classes, art classes, Mind Benders, lifelong learning programs, current world events |
| Physical | Chair yoga, Stretch and Breathe, rhythm and movement class, recreational games |
| Vocational | Intergenerational programs, Well Kits, animal shelter drives, quilting and sewing projects |
| Social | Holiday and special occasion celebrations, card and board games, musical performances, lunch and a movie |
| Spiritual | Church services, inspirational readings, Faith Stretch, Bible study, Body and Soul |
| Environmental | Gardening, outings to parks, recycling, Gleaning Project, nature presentations |