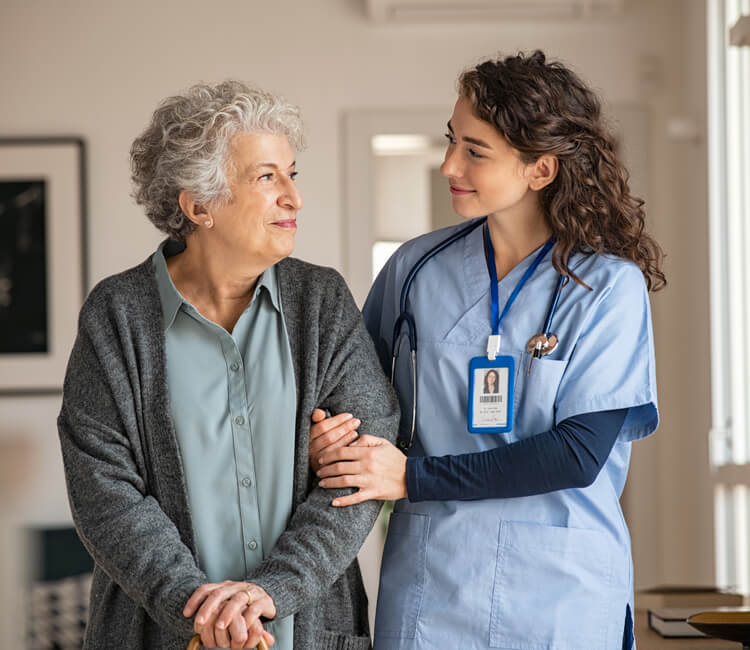 Short Stay Recuperative Care for a Faster Recovery
If you or a loved one are being discharged from the hospital or a rehab center and do not physically feel ready to return directly home, or you need to put a plan in place for when you do return home, the SpiriTrust Lutheran® Road to Home Short Stay Program at one of our Life Plan Communities' Personal Care Residences is here to support you. Our goal is to help you return home while achieving a full recovery faster!
Tailored Coordinated Care
The Road to Home Short Stay Program is based upon availability and a nursing assessment. There is a 10-day minimum and 30-day maximum stay for this program. Individuals who would like to stay for a longer period of time will be required to apply for residency and meet application requirements. If you're asking yourself, "Where can I find a high-quality facility for a short-term stay near me?" we are here to help. Trust SpiriTrust Lutheran's decades of caring for older adults to make your road to home easier.
With the Road to Home Short Stay Program, you'll not only appreciate a comfortable, fully furnished suite, but an array of support and care services as well:
Want to learn more about our Road to Home program?
Contact the SpiriTrust Lutheran Life Plan Community of your choice …